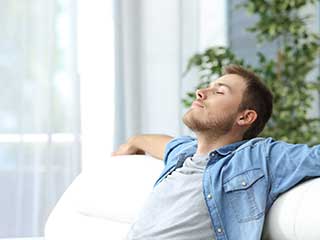 As living beings, we need several things to nourish our body and give it life: water, air and food are the most important ones. Once one of them diminishes in quality, it is immediately felt.
The Problem with Low Quality Air
When you spend a few hours a day in a certain building you are affected by its properties. For example, if it lacks windows and no natural light comes in you might be suffering from a vitamin D deficiency. If it lacks proper ventilation or if something else causes the air to be of lesser quality, you might be suffering from any number of symptoms. While some symptoms may be light and pass quickly, others can be much more serious.
It is true that low quality air usually causes nothing more than discomfort. But that's not always the case, sometimes it can cause serious respiratory problems and diseases that can even show up many years later. Sometimes it can even result in graver complications.
What Influences Indoor Air Quality?
Several things can influence your indoor air quality, but they all share the prerequisite of insufficient ventilation in the building. If that's the case, accumulated gasses can cause some of the abovementioned problems, mold and other bacteria can pose a threat, cigarette smoke can accumulate and become a problem and even materials that were used for construction (like asbestos, for example) can cause trouble.
Professional Indoor Air Quality Test
When you get in touch with Dryer Vent Cleaning Houston's experts to conduct a thorough indoor air quality test on your property, you can expect a team of fully equipped and thoroughly experienced experts. They will go through the building's rooms and spaces and test the air in each of them. They will then proceed to draw conclusions from this detailed tour and let you know if something in your building is indeed reducing the quality of air you breathe, where its origins most likely are and what that hazard might be. This way, immediate action can be taken to resolve or improve the situation.
Contact Us
There's no need to be in doubt – contact us right away, we're available throughout Houston and would love to be of service.