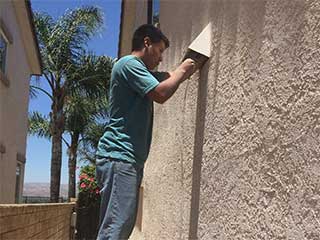 Almost every modern home has electrical appliances designed to make life easier, to save time and to get things done more efficiently. Today, there's no need to light a fire to cook dinner, no need to go down to the river to wash your clothes, and no need to hang them outside to dry. A lot of homes have electrical dryers, which soon enough become indispensable for their owners.
What's the Dryer Vent?
Many of our loyal clients ask us about the dryer vent, mostly because they had it installed some years back and have never given it a second thought since. The dryer vent is the pipe through which hot air is cleared from the dryer and released outside. After all, the dryer works by funneling around hot air that dries the clothes and once that air has been used, it has to have an escape so it won't remain within the dryer and cause it to overheat.
Common Dryer Vent Problems
Like any mechanical or electrical appliance, dryer vents have their share of common problems and malfunctions. One of the most common issues with them is when they get clogged and blocked. As you probably know, when you wash your clothes, small amounts of lint come off them. These small amounts are mainly caught in the dryer's receptacles but some of it is carried away with the hot air through the dryer vent.
On its way out, bits and pieces of it get caught in the duct and start accumulating. This buildup of lint, dust and other debris can result in a completely, or partially blocked duct. When that happens, you'll immediately feel that your dryer has to work harder and longer and still achieves fewer results. When that happens, it becomes a serious fire hazard.
The Solution - Professional Dryer Vent Cleaning
Dryer Vent Cleaning Houston has years of experience tending to grimy, clogged dryer ducts and vents. Once our technicians get on site they locate the vent, remove its lid and start cleaning rigorously, using specifically designed extendable lint brushes and other professional equipment. Only once they're done, the duct is 100% clean and you're 100% satisfied, will they call it a day.
Your Problems Solved – Contact Us
If you feel that your dryer isn't as effective as it used to be and you'd like to have its vent thoroughly cleaned to save energy, money and time – give us a call right now. We're available immediately and provide world-class solutions and service.
Need more? We also provide: