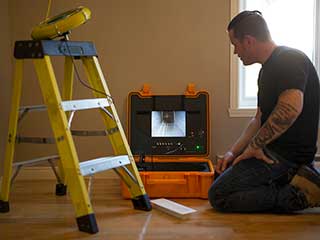 Say your trachea, or windpipe, which you breathe and inhale fresh, clean air into your lungs through, got partway clogged with foreign objects and failed to do its job. Now think of your home as your body, yourself in it as your own lungs, and the house's ductwork as your windpipe. Your house's ductwork, like your windpipe, is supposed to allow fresh air into the structure and to those who reside in it. This is important sevenfold regarding underground buildings or structures with insufficient natural ventilation.
How Can Professional Cleaning Services Help?
Once you understand the importance of the ductwork in your home, you also grasp the importance of hiring professional service providers, such as locally owned and managed Dryer Vent Cleaning Houston, to provide you with professional solutions.
Such expert services will result in perfectly clean ducts and vents which in turn will result in a few very important things. First, when the air that flows through your home is clean, the overall air quality in the structure increases, meaning, those living there will breathe healthier air. Second, if the passageways are clear from obstructions, your air conditioning system will work more easily and won't have to strain so hard to produce the same results, making your house a lot more pleasant. Last but not least, when your air conditioning works without effort, it consumes less energy which leads to cost reduction and less hefty electrical bills.
What Will Our Expert Actually Do?
The first thing they'll do is be available. It's important for us to provide Houston's local community with available, expert services. When we get on site, we'll first evaluate the ductwork's condition and formulate a plan of action. Once that's done we'll take off the vents and thoroughly clean each duct in its entirety, freeing it from accumulated dust, debris, dirt and rodents that might have taken residence deep in there.
We won't call it a day until the job is perfectly completed, everything is left clean and tidy and you're 10% satisfied.
Let's Get Busy!
Whenever you find yourself in need of professional air duct cleaning services, or any other related service, anywhere in town, just give us a call!
In addition, we offer:
Industrial Duct System Cleaning